The two main ways to keep your kids healthy is to make sure 1) they get lots of exercise and 2) they drink lots of water.
Exercise is not problem for kids.
Water, on the other hand, It can be difficult to get kids to drink, but it is especially important if they are active – our bodies lose water through breathing, sweating and digestion.
The amount of water a child or teen needs each day depends on factors such as age, weight and gender. As a general rule to get enough water, your child or teen should drink at least six to eight cups of water a day.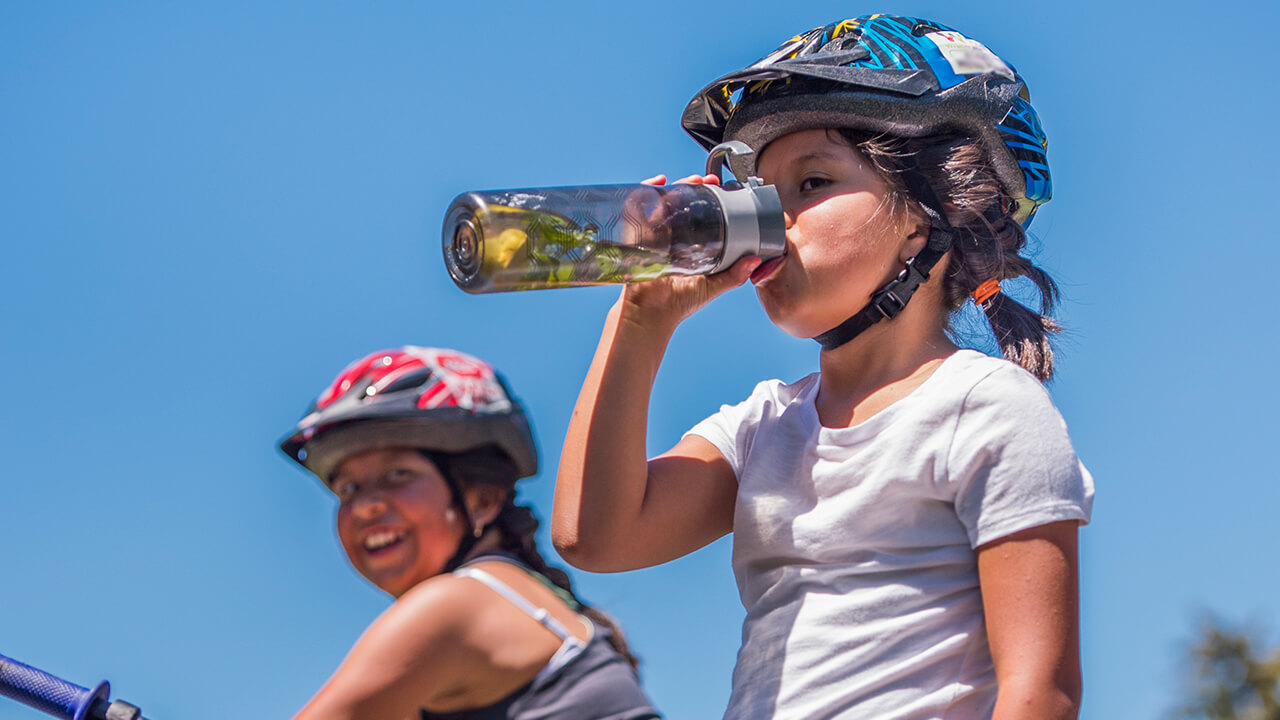 If you're struggling with getting your kids to drink water, there has some ideas for checking.
1.Buy kids water bottles or vacuum flasks that are easy to hold and drink.

2.Buy fun or lovely bottle.
provide your child with his or her own special drinking cup. Let your child pick out a special cup and then only let them use that cup when they are drinking water. The ALL-JOINT water bottles or vacuum flasks are very suitable!

3.Infuse your water with flavor by adding fruits like berries, cucumbers, lemons and limes.

4.Use frozen fruit and add them to the water to keep it extra cold.

5.Set up a reward system when your child drinks more water. Make a cup of juice the reward for finishing the water.

6.Be a role model. The more your children see you carrying out healthy habits, the more likely they are to do the same.

7.Freeze some freezer-safe water bottles for ice-cold water all day long.
ALL-JOINT water bottles and vacuum flasks not only have beautiful colors and lovely looks, but also choose environmentally friendly and harmless raw materials, such as food grade silica gel, BPA-FREE plastic and imported 316 stainless steel.
At the same time, children's characteristics are fully considered in ALL-JOINT detail design. for example:
Our bottles size is designed according to children's small hands, so it is very suitable for children.
We have made a lot of efforts to prevent leakage and sealing of ALL-JOINT water bottles and vacuum flasks. Considering the convenience of carrying, each bottle is equipped with a strap, which will make it easier for your child to carry around when going on a hike or outdoor.
In the design of flask spout and bottle lid, all ALL-JOINT water bottles and vacuum flasks use pop top lid with straw, this one is covered to keep dirt and germs away. After a simple push of the button, the straw pops out making it an easy drink for your child.
Most importantly, We have creatively designed water bottle covers, such as cartoon, plush and gift, which can not only protect the bottle from collision and deformation, but also make the children love it.
Now give ALL-JOINT water bottles and vacuum flasks to your children or your lover.